Hello everyone!
The latest update is available for Home Design 3D! To know all the details about what is included in this version, please read below:
Features
Multi-selection feature! You can select several items and move them around at the same time, copy them to place the group of same objects elsewhere in one move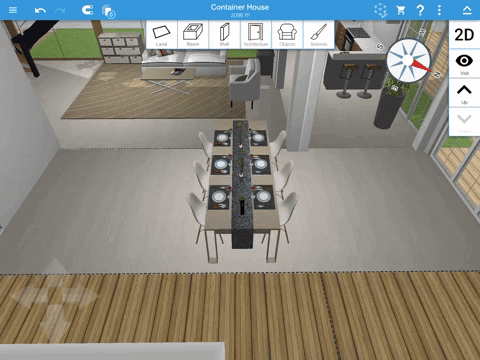 New project menu: improved interface to easily manage your projects. Select several projects and save/share them at the same time
Improved ergonomics with written feedbacks
Additional content
New general interface: modern and elegant
Snap feature improved by snapping object to another object to furnish your home with ease!
New objects including many stairs designs! Look for the NEW flag in the app
Augmented Reality rendering improved (for compatible iOS devices)
General optimization and bug fix
Please feel free to give us your feedback on this update to our support team HERE or directly from the app (see the
menu in the top right corner)
Thank you for your understanding.
– The Home Design 3D Team