Hi there!
Here is an other feature we will be adding in our next update : editing in the 3D visit mode!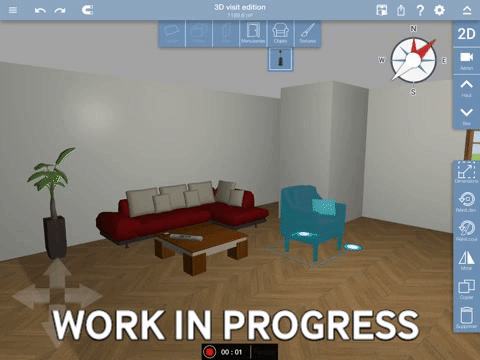 With the next update, you will be able to furnish your house in the 3D Visit Mode, and even to place, move, orientate and rescale the objects in addition to changing their texture.
This tool will much help you design your dream house even more precisely and you will be able to see and compare the results right away, as if it were your home, effortlessly.  It looks even more real, don't you think? 😊
Once again, we ask you to be patient until the next update as we are experiencing architecture problems in the app, so we are running many tests and debugging but we cannot give you any release date for the moment.
Thank you for your support and patience!
The Home Design 3D Team